Our Profile
Aug 02, 2018|hufei | Source: Zhejiang University English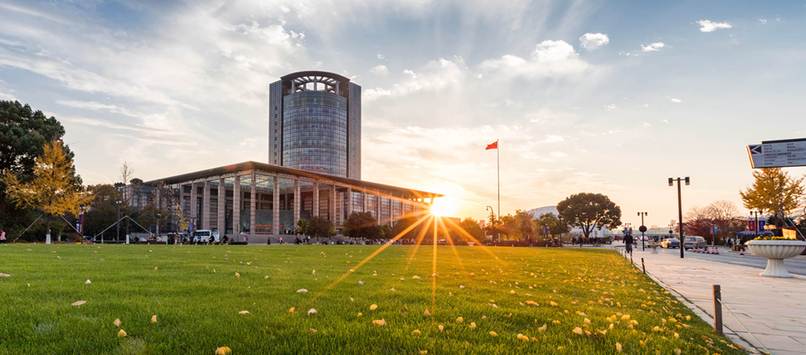 A top university in China supported by the ''Double First-class'' Initiative
Zhejiang University was founded as one of the earliest institutions of modern higher education, and dates back to the formation of Qiushi Academy in 1897 by Chinese independently. After over one century of exploration and development, Zhejiang University has become one of China's top national universities with its solid research foundation, substantial technical strength and distinctive features. As a leading comprehensive and research-oriented university, Zhejiang University holds its worldwide respect and is in the first batch of memberships of Project Double First-Class Universities.
The Graduate Education at ZJU was initiated in 1927 and was formally established in December 1984. It was one of the first experimental graduate schools authorized by State Council. In February 1995, Zhejiang University along with other ten universities, received awards in an experimental graduate school evaluation organized by the Former State Education Commission, after which the graduate school was officially authorized.
Today's ZJU has become a national comprehensive key university whose fields of study cover eleven branches of learning, namely philosophy, economics, law, education, literature, history, science, medicine, engineering, agriculture and management. The University is organized across seven faculties and 36 schools. ZJU has 53,673 students, over 53% of whom are postgraduate students.
Currently, the university is entitled to confer master degrees in 309 programs and doctoral degrees in 274 programs. Zhejiang University makes great efforts to develop its first-level faculty and facilities. At present, it is home to over 3,800 full-time faculty members, including 41 members of the Chinese Academy of Sciences and the Chinese Academy of Engineering, 41 chief scientists of "973 Project", 101 professors of the "Cheung Kong Scholar's Program", 129 winners of National Fund for Distinguished Young Scholars. Besides, Zhejiang University has set up 10 state key laboratories, 9 national engineering Research Centers, 3 national key research institutes of humanities and social sciences, 3 national engineering labs, over 40 international joint labs/centers,. Excellent graduate advisors and perfect research facilities provide a solid foundation for high-level graduate education.
Laying claim to several areas of research strength, ZJU currently ranks among the top three on Chinese mainland and within the top 100 in the Times Higher Education World Reputation Rankings and QS World University Rankings. Eighteen disciplines of ZJU have been selected for China's ''Double First-class'' Initiative (3rd in China) and 39 disciplines graded A in the recent national assessment (1st in China).
The University prides itself on a culture of innovation and entrepreneurship. ZJU researchers are making an impact across many priority areas that address global challenges, including artificial intelligence, assembly technology for large aircraft, clean energy, ocean technology, industrial control technology, and global public health initiatives related to the prevention and treatment of infectious diseases. ZJU is also renowned for the number of business start-ups it spins off. Over 100 of its alumni sit at the helm of domestic or overseas listed companies, making the University synonymous with excellence and leadership.
ZJU is committed to transforming China and the world through active engagement. Major innovative developments include the creation of a high-level platform for intellectual property exchange, as well as the formation of a number of think-tanks, including the China Academy of Western Region Development, the National Research Center for Agricultural and Rural Development, and the Institute for Public Policy, which exist to extend the scope of ZJU's research in social sciences.
ZJU has partnerships in place with more than 180 institutions from more than 30 countries worldwide. Included among them are such leading institutions as Imperial College London, the University of Sydney and the University of Illinois at Urbana-Champaign.
With a cohort of 6,843 international students, and around 8,000 faculty and students who participate annually in various overseas mobility programs, ZJU fully harnesses its extensive network to nurture talent with a global outlook. In collaboration with the Universities of Edinburgh and Illinois it has also established the ZJU-UoE and ZJU-UIUC Institutes on Haining International Campus.
Chief among ZJU's aims is the aspiration to become a world-class university with a distinctively Chinese character, where tradition and modernity are successfully combined.