ZJU's Graduate Programs in Plant Protection Rated ''Outstanding'' By International Experts
Apr 11, 2018|hufei |
The international evaluation meeting was held for graduate programs in the discipline of plant protection at Zhejiang University on March 12, 2018.
The panel of experts was headed by Dr. Kong LuenHeong, Fellow of the Malaysian Academy of Sciences and Senior Scientist of the International Rice Research Institute. Also on the panel of experts were He Shengyang, Fellow of the National Academy of Sciences (US) and a professor with Michigan State University, Thomas James Ridsdill-Smith, Fellow of the Australian Academy of Science and a professor with the University of Western Australia, Andrew O. Jackson, a professor with UC Berkeley and Lu Chengsheng (Alex), a professor with Harvard University.
Chen Xuexin, Dean of the College of Agriculture and Biotechnology, delivered a welcome address. He expressed his sincere gratitude to experts for their generous support and firm guidance and introduced the aim and significance of this evaluation work. Ye Gongyin, Vice Dean of the Graduate School, extended a warm welcome to experts and expressed his great hope that they would make a comprehensive and precise diagnosis of the constraints on the development of the postgraduate education in the discipline of plant protection and offer pertinent suggestions.
Prof. Liu Shusheng briefed experts on the construction of the discipline of plant protection in terms of cultivation objective, degree criterion, research support, scholarship, talent cultivation and career planning. Four postgraduate representatives, including Pan Lilong, Wang Zhizhi, Wang Qiangwei and Neha G. Paserkar, talked about their study and research experience. Experts also held an in-depth talk with faculty and students and visited labs.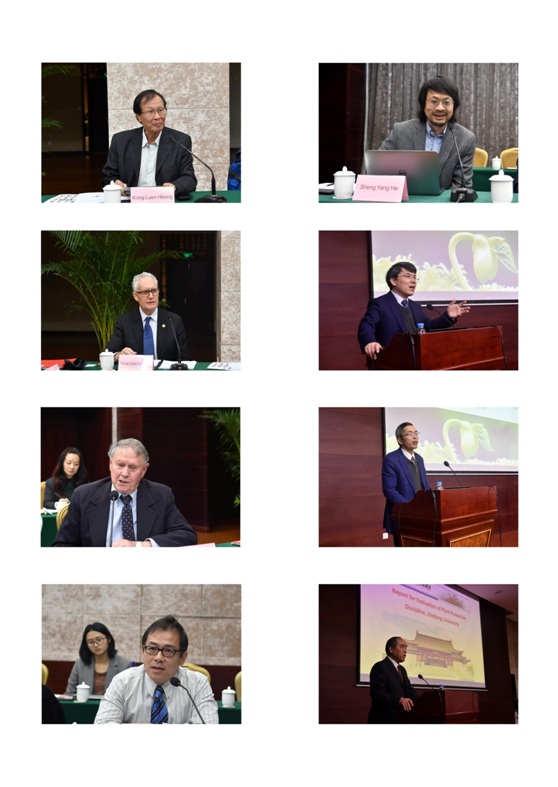 Immediately after the close-door panel meeting, Dr. Kong LuenHeong provided the feedback of the panel. Experts reached a consensus that the discipline of plant protection has taken a lead nationwideon the whole and that some programs have been in the vanguard of scientific research. Overall, the discipline of plant protection was rated as ''outstanding''.
Meanwhile, experts pointed out that the discipline of plant protection should take more advantage of the world-class faculty, allocate resources more appropriately, create a high-end platform, accentuate distinctive development and promote the globalization level, thus becoming a world-class discipline as soon as possible.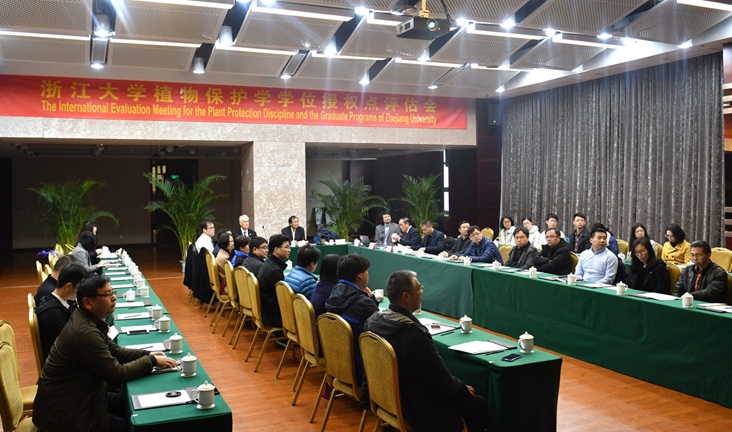 Prof. Chen Xuexin expressed his heartfelt gratitude to the panel for their valuable suggestions. ''The discipline of plant protection will strive to build a world-class faculty, promote the quality of talent cultivation and make more impressive achievements in the construction of a world-class discipline,'' said Chen.