ZJU strengthens cooperation in AI with top French universities
Date:2018-01-11 15:03 Access number:262
An alliance between Chinese and French institutions of higher education to promote artificial intelligence (AI) is established so as to apply innovation to a wider spectrum of domains by means of cross-disciplinary international cooperation.
Eight educational institutions from the two countires, including Tsinghua University, Zhejiang University and Sorbonne University, set up the France-China AI Consortium.
"This alliance brings together a galaxy of AI experts from China and France and is of immense significance to addressing major challenges in AI. The application of algorithms and data analyses will produce a far-flung impact on every aspect of daily life. This cooperation will enable both countries to make joint efforts to resolve these challenges," said French mathematician and Fields medalist Cedric Villani.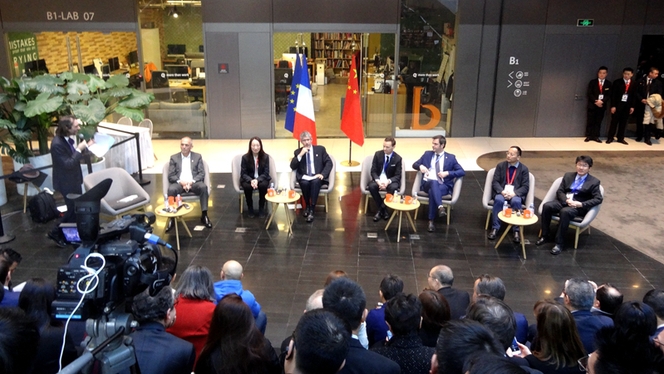 Panel discussion on artificial intelligence
"Strengthening international cooperation in AI will not only promote interdisciplinary research, but also help build a platform for creative talent," said Professor WU Fei, director of ZJU's Institute of Artificial Intelligence.